Hi there, I'm Robert Frost, a finance expert with over a decade of experience in the online business industry. Today, I am excited to talk about how students can earn money online without any investment. With the rise of digital technology, there are numerous opportunities available for students to make extra money online.
Many students struggle to balance their studies with part-time jobs, but with online earning opportunities, they can earn money from the comfort of their homes without any investment. This guide will provide you with useful tips and tricks to make money online without investing a single penny. You can earn money online for free with these methods.
Whether you're a high school or college student, this guide is for you to explore online earning ideas. I'll be sharing some easy and creative ways to earn money online that can help you pay for your expenses or save for your future goals.
By the end of this article, you'll have a better understanding of how you can earn money online without any investment.
Important! Keep in mind that you have to learn some skills (if you don't have any), invest your time, and need to be consistent to earn. No one will offer you free money without investing some of your value in terms of time and skill.
If you are ready, let's get started, and don't forget to check 10 Affordable Laptops For Students!
Working Ideas to Earn Money for Students Remotely
1. Offer Freelance Services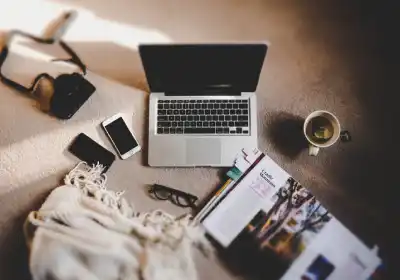 Freelancing is my top recommendation for every individual who wants to earn money online from home. It is a perfect option for students because they don't have to serve a physical appearance in a company or office.
So, you can offer your skills and services online on platforms like Fiverr, Upwork, Toptal, Freelancer, Guru.com, etc. You can do various tasks like content writing, graphic design, web development, virtual assistant, translation, transcription, etc. depending on your expertise and interest.
I have a community where I share quick and easy ways to earn money without investment. For latest earning ideas, you can join WhatsApp group for free.
2. Start Blogging
I'm also a blogger and social media expert. I think blogging is the most suitable and honorable profession for students without any kind of boundness or restrictions. Even you don't have to invest a high amount else from buying a hosting and domain name.
You can start a blog on a topic that you are passionate about and monetize it with ads, sponsored posts, affiliate marketing, etc. You can choose any topic you want and you have some grip on it.
Blogging is now easier to research and take ideas from GPT technologies like ChatGPT, Bing Ai, Google Bard, etc.
You can use platforms like WordPress, Blogger, Medium, etc. to create your blog and attract traffic.
You can learn blogging from Income School for free on YouTube.
3. Start a YouTube Channel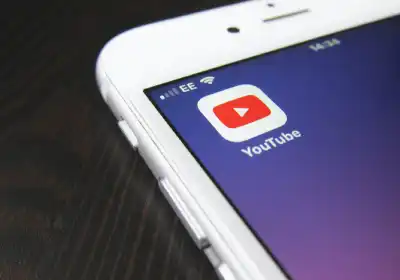 If you have some speaking power, video editing skills, or any kind of specific topic knowledge then you can start a YouTube channel and start making videos at your home or hostel.
Creating a YouTube channel allows you to earn money through advertising revenue, sponsorships, or affiliate marketing.
You can offer beauty tips, make academic courses, create memes, and whatever other idea you have, and just upload them on YouTube.
It is important to note that this procession requires consistent effort to build an audience and produce quality content.

Learn how to create a YouTube channel.
4. Participate in Affiliate Marketing
Affiliate marketing involves promoting other people's products and earning a commission for every sale you generate. You can join affiliate programs for popular products and promote them through your blog, YouTube, social media, or email marketing.
The most popular programs include Amazon Affiliate, eBay, Etsy, HubSpot, Fiverr, Commission Junction, Bluehost, Coursera, ShareASale, and ClickBank.
Read More: 11 Tips to Overcome Procrastination in Studying
5. Online Tutoring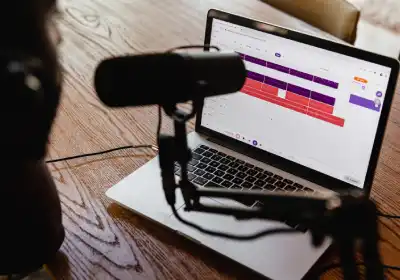 No matter you are a male or female student, you can also teach online about your topic specialty. If you have expertise in a particular subject, you can offer online tutoring services to students.
You can teach subjects or skills that you are good at online using platforms like Chegg India, Vedantu, and Unacademy, through social media and word-of-mouth referrals. This is very easy to do using your mobile phone.
You can also create your own courses and sell them on Udemy, Skillshare, etc.
Language skills are in high demand. Students who are fluent in a second language can offer their services as online language tutors through platforms like Italki or Verbling.
If you are a Muslim, you can offer Online Quran teaching to Muslim children and adults as well. Check also: Top 20 Halal Passive Income Ideas for Muslims.
6. Start Social Media Marketing
This is another best option for students to offer social media marketing services to companies, online stores, and individual platforms.
With the rise of influencer marketing, many small businesses are looking to monetize their social media presence. You can help businesses or individuals grow their online presence and reach by managing their social media accounts.
You can create engaging content, run ads, and interact with followers. You can find clients on platforms like Fiverr, Upwork, etc, or reach out to them directly.
Check more programs on AuthorityHacker.
7. Become a Social Media Influencer
Social media influencing, you can earn money through brand sponsorships, product placements, and affiliate marketing. This requires building a large following and engagement on social media platforms like Instagram or TikTok.
I have a community where I share quick and easy ways to earn money without investment. For latest earning ideas, you can join WhatsApp group for free.
8. Online Game Streaming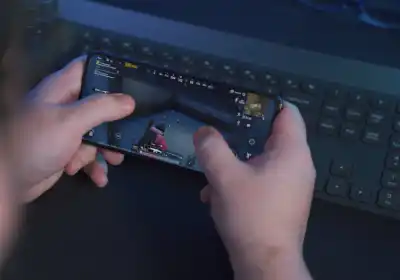 This may look odd but those who regularly play games can also earn just by playing games. If gaming is your hobby, you can play video games online and stream them live on platforms like YouTube Gaming, Twitch, Facebook Gaming, etc.
You can earn money from ads, donations, subscriptions, etc. You can also create gaming-related content like reviews, tutorials, tips, etc.
You can even play on your Android or iPhone.
9. Video Editing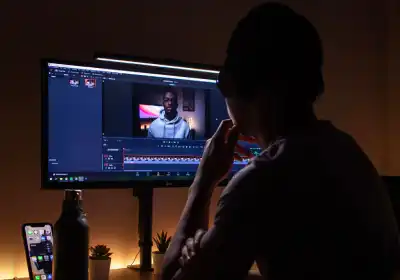 I know most of the students, males and females love to edit photos and videos. So, if you have some skills, you can improve your skill by online free courses available on different platforms like YouTube.
After learning some great skills, you can edit videos for clients who need them for various purposes like YouTube, social media, marketing, etc. You can use software like Adobe Premiere Pro, Final Cut Pro, Filmora, etc. to edit videos and find clients on platforms like Fiverr, Upwork, etc.
Learn Video editing at GFXMentor.
10. Offer Web Design and Development Services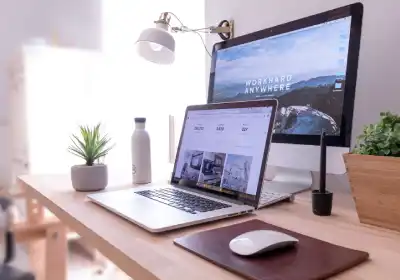 If are an IT student and you have web design skills, you can offer your services to clients online. You can find clients through platforms like Upwork or by networking with other online entrepreneurs.

You might have an app that plays games or helps users complete some difficult tasks. You can earn money once you make the app available to the public.
You can also create your own tools like a trading bot, plagiarism checker, CV maker, tax calculator, or any other app that can provide value to people.
11. Sell Digital Products
Like web design services, you can create and sell digital products like ebooks, courses, or software online. Although this requires initial investment to create the product but can lead to passive income if successful.
You can sell your own themes, plugins, resumes, graphics, and subscription programs on online platforms like ThemeForest, Codecanyon, Canva, etc.
12. Sell NFTs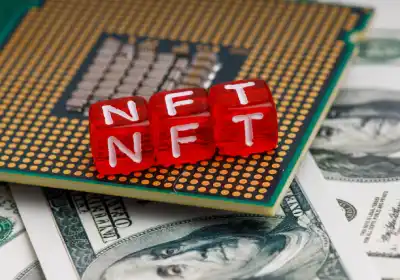 With the rise of cryptocurrencies and blockchain technology, non-fungible tokens (NFTs) have become increasingly popular. For those students with artistic talent or an eye for design can create and sell digital art as NFTs on platforms like OpenSea or Rarible. You can earn a high amount with this technique.
Read more: 12 Tips & Tricks to Crack MCQs
13. Create and Sell Digital Collectibles
Similar to NFTs, digital collectibles like trading cards or stickers have become popular in recent years. Students with graphic design skills can create and sell their own digital collectibles on platforms like WAX or Atomic Hub.
14. Provide Virtual HR Consulting Services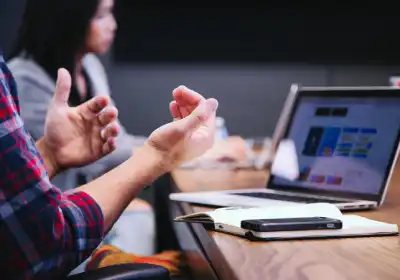 As more companies shift to remote work, HR consulting services are in high demand. With HR knowledge and experience, you can leverage your skills as a virtual HR consultant, assisting businesses in overcoming the challenges of remote operations.
To start, you can find clients through platforms such as Upwork or by building connections with other online entrepreneurs in your field. So, if you have a background in HR and a passion for helping companies succeed, consider offering your expertise as a virtual consultant today!
15. Participate in Online Surveys
Participating in online surveys is a flexible and convenient solution. Companies conduct these surveys to gather valuable consumer insights and are willing to pay participants for their time.
To get started, simply sign up for reputable survey sites like Swagbucks or Survey Junkie and start earning money by providing your opinions. It's a simple and easy way to earn extra cash while pursuing your education.
16. Home Baker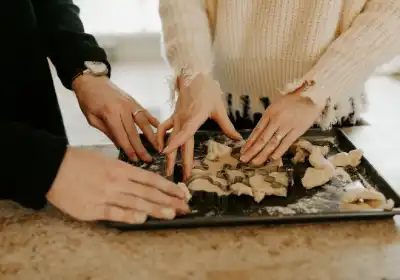 If you are a female student, you can bake delicious cakes, cookies, cupcakes, etc., and sell them online or offline. You can also make cooking recipes and upload a video online to grab the audience.
You can use platforms like Instagram Shopping, Facebook Marketplace, Zomato Swiggy Genie, etc. to showcase your products and take orders.
17. Become a Dance Instructor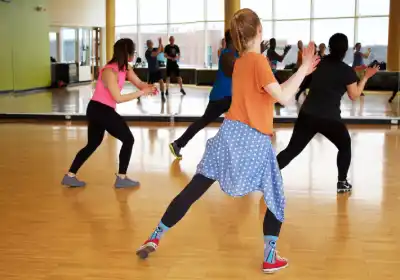 You can also use your passion for dance to earn money online or offline. Teach dance to individuals seeking to learn for fun or fitness. Utilize platforms like Zoom, Skype, Google Meet, etc. for live classes or record videos to sell on platforms such as Udemy or Skillshare.
18. Makeup Stylist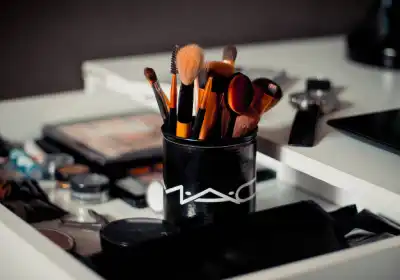 As a student, you can utilize your skills in makeup artistry to earn money online or offline. Offer your services for various events such as weddings, parties, photoshoots, etc. Utilize platforms such as Instagram Shopping, Facebook Marketplace, UrbanClap, etc. to showcase your portfolio, attract clients, and take bookings.
This is just one of the many opportunities available for students to earn money online without any investment this year.
19. Sell Stock Photos or Videos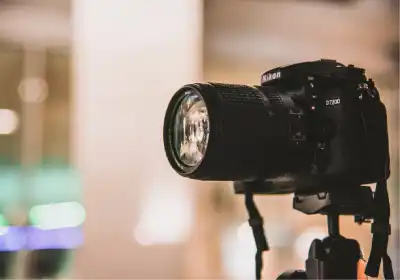 You can also utilize your skills to earn money by selling your work on platforms such as Shutterstock, iStock or Getty Images. Though an initial investment may be required to create the content, the potential for long-term profits makes it a worthwhile opportunity.
If you have a talent for capturing stunning visuals, consider selling stock photos or videos as a way to monetize your skills and make money online as a student.
20. Rent Out Your Unused Space
Yes, You can also rent out unused space in your home or apartment on platforms like Airbnb or Vrbo. This requires initial investment to prepare the space for guests but can lead to passive income if successful.
These are just a few of the many innovative ways for students to earn money online without investment in 2023. With the rapid advancements in technology, the potential for earning money through the internet is constantly expanding. Keep an eye out for new opportunities and make the most of your skills and interests to turn your passion into profit. The sky's the limit in the ever-growing digital world!
Check also: 12 Best Desk Lamps for Studying
21. Editing/Proofreading
It may be a great home-based business for you if you have an eye for grammar and are good at fixing up texts. You can proofread software, business plans, flowcharts, and many more.
Editors and proofreaders are always needed in all media, whether you're editing a magazine or editing a manuscript for a literary agency.
22. Sell Domains and Hostings
A domain is the name of your business like www.wellguider.com
A website exists online because of hosting. You can sell both domains and hostings online. Furthermore, you can promote companies as an affiliate program. Signup to Bluehost and other hosting-providing companies and promote their services.
Read more: Why do Most College Students Use MacBooks?
Rapping Up
In this article guide, I have provided a comprehensive list of 20 online earning ideas for students. From freelancing and blogging to web design and social media influencing, there is something for everyone regardless of their skills and interests. Other options include online tutoring, participating in online surveys, selling digital products, renting unused space, and much more. Whether you're looking to monetize your existing skills or try something new, this list offers a range of opportunities for students to earn money online without investment.
I hope you will have an idea of how and where can you start. Best of Luck with your Study and professional life as well.
Read More: Self Study vs Group Study (Advantages and Disadvantages)