Your first impression will sketch on peoples' minds. If you succeeded to introduce yourself well on the first day of class at school, college, or university, — it will help you to carry on this status. You must impress your students on the first day of class. You must take under control everything from the beginning.
Like other first days at any place, your first day as a teacher is very important to leave a great impact on others. On the first day at school or in class, you may feel stressed or maybe excited. In both situations, you should present all the things outstandingly.
If you have too many questions in your mind or don't know anything, don't worry about that. Even some experienced teachers are anxious and nervous about facing the new batch of students. Your confidence and well approach help you to face any difficult situation properly.
I will give you tips and suggestions about handling your students on the first day of class. Read down all tips carefully and follow the tips for your successful first day at school, college, or university.
Read also: 17 Impress Teaching Skills
Tips to Introduce First Day at School
Create a Plan for Your First Day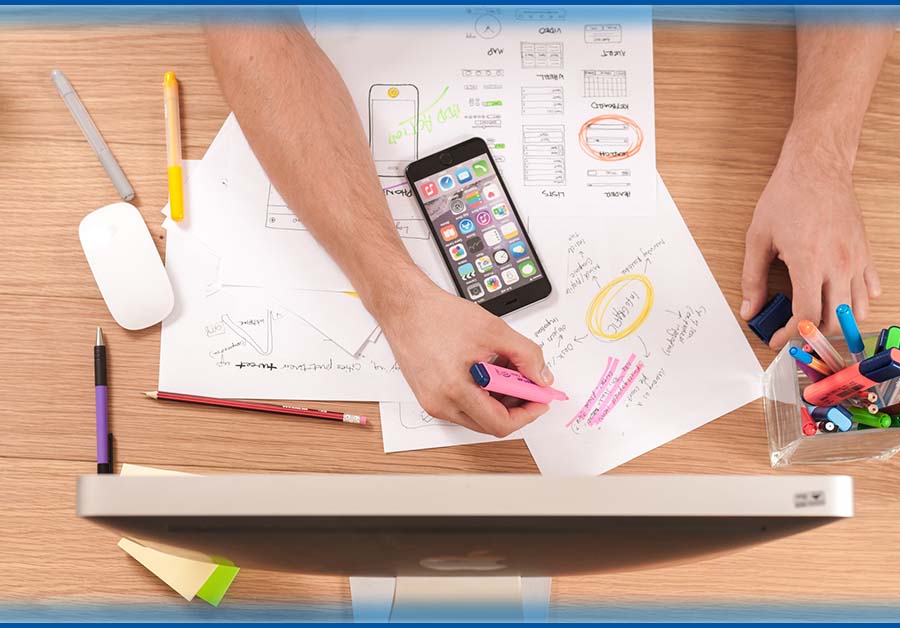 Make notes for the first day: Note all the main points and procedures on notes. Keep your notes with you in the class
Manage time: You should write down all activities that you will present in your first class. Have a wristwatch with you, don't use a mobile phone to see the time
Select well dress: According to psychology, your dress plays a vital role in your personality. Presentation is everything that includes what you're wearing. Select neat clothes and shoes. It is the most important factor about our personality and impression on others on how we appear physically. Students notice what the teacher looks like. So, wear a clean and powerful dress according to your school or college rules
Arrange Supplies: Like board marker, pen, calculator, dictionary if needed, and a bottle of water.
Prepare plenty of content ready: Like about subject, topic, short interesting stories, some fun, etc
Set an alarm: For getting up early in the morning
Rehearsal at home: If you are going to present for the first time, rehearsal at home with a younger
Know the institute rules for teachers
Meet your coworkers/colleagues
Visit a Day Before the First Day (if possible)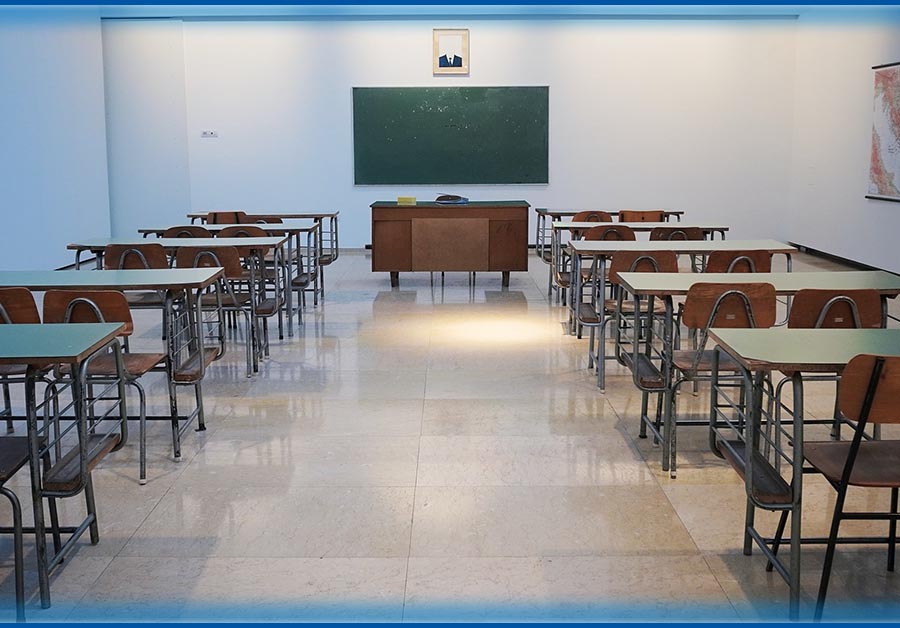 It is a best practice to visit a place where you are going to present. Or, take information about physical condition. You may ask someone like your colleague, about the classroom structure and the school rules. You may visit the school or college's website for their environment and policies. Meet the recent teacher who was teaching that students in the previous class to know about the students.
Reach Early and Welcome Students
Take a cup of tea or a cold drink to release your pressure and nervousness. Reach the class before the class's arrival. If you are a new teacher, it will help you to know the behavior of the students. Notice each student's body language and reactions to you and others. You can alarm naughty and difficult students about their behavior. Then find the solutions about, how to handle naughty and difficult students?
Take a deep breath and welcome your class with a smiling face. Use some sentences like, how are you? You all are looking excited… I like your class… then move forward.
Present Everything Confidently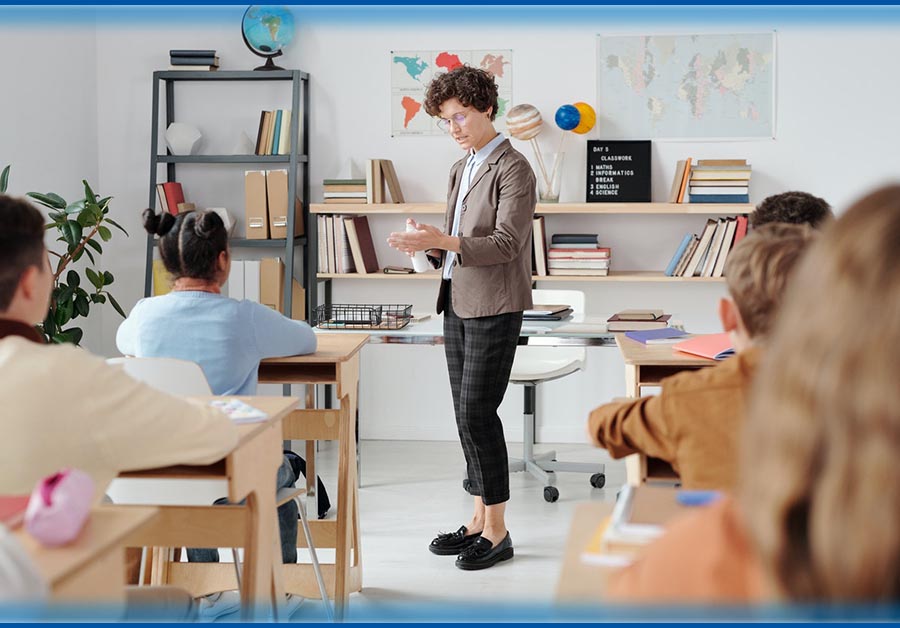 Confidence is everything to be successful in any field of life. And when you are going to be a teacher, it is very important to work on your confidence. No matter whether you are starting as a new teacher or have already some experience, you should work on your confidence. Your confidence is the key to impressing someone. Confidence is very important for being a successful teacher. Maybe you are not perfect sometimes, but your confidence covers your weakness. Work hard on developing your confidence. Some suggestions for developing your confidence:
Match eye contact
Show facial expressions
Gestures accordingly
Free confident body language
Learn communication skills
Don't be shy or too modest
Move around the room as you teach
Prepare well your delivering material
Improve your vocabulary
Control your speech
Vary your pitch according to sentence, raise your volume
Monitor Your Progress
Think Positively
Keep Smiling
Read more: Classroom Management Techniques | [Rules & Strategies]
Get to Know Each Other
1. Introduce Yourself Effectively
Students do not need to know everything about you. Be careful when introducing yourself. Not show your weaknesses. Maybe you are teaching for the first time, but not necessary to tell you about this matter. Don't share irrelevant info that can later undermine you in the eyes of your students.
Talk about your journey: Tell them how you survive in the past, what difficulties you faced, what you experienced, etc.
Talk about your qualification: Tell your class about your qualification. If you have low grades, don't speak in figures.
Your likes and dislikes: You can share your likes and dislike in short with your students. Your hobbies and interests. But don't go into details.
Tell your students how and when they can contact you, like your phone or email. Best hours to contact you.
2. Allow Students to Introduce Themselves
After your brief introduction, allow your class to introduce themselves one by one. You can define credentials like their name marks grades in the previous class, previous school, ambition in the future, and favorite subject.
3. Know Students' knowledge and Motivation Level
Your teaching expertise depends on which level you deliver. For this purpose, you must know about the knowledge level of the students. Ask some questions about the previous course. So, take a short verbal test to find out the knowledge level of students. It will help you how to work for this class.
4. A Free Hand for Friendly Questioning
Allow your students to ask appropriate questions about you. Answer their queries. But, don't allow the class to take you easy.
Introduce Rules and Regulations for Class
You must define a list of rules for your classroom. It will help you to make sure discipline and routine in the class. Afraid them a little to punish (but don't) if they will break rules. Define some rules about what you should do and what you should not do in the class.
Your Responsibilities: Tell them how you will teach them. Your way of delivering.
Students' Responsibilities: Ask your student to write down these rules in a diary or in a notebook.
Reach at the time in the classroom
Keep all supplies with you
No interruption or distractions
Be quiet when the teacher lecturing
Listen attentively
Complete uniform
Wait for your turn
No food in the classroom
Participate in the class activities
Keep the class clean
Respecting each other
Departmental requirements/expectations
When you are working at an institute, you must follow the rules defined by the department. Read rules for institute, class, and for exams. Follow 'departmental' rules when you are going to apply 'your' rules.
Clarify Learning Objectives and Expectations
Inform Students About Course Requirements. On the first day of class, you should clarify learning objectives and course expectations from class. Motivate class by the future advantages by reading this course. Define what you expect from them in response. Daily homework, participation in the class activities, answering the question, waiting for their turn, etc.
Mark Attendance
Save some time for attendance. After completing all these steps, mark attendance. Take attendance register from the department. Some of the students may be absent for shopping purposes in the new class session. So, tell your students to inform them about today's class.
Make Some Fun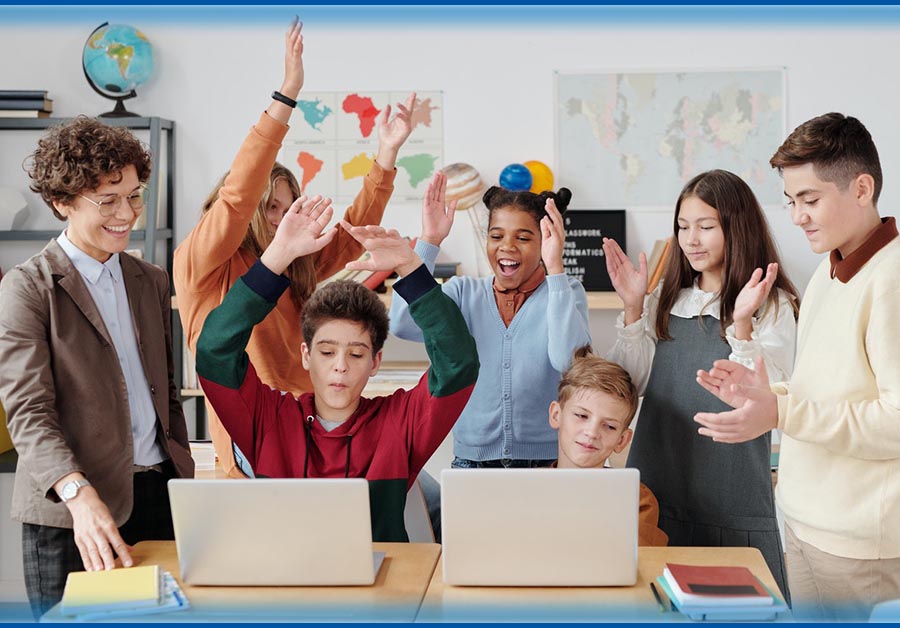 At the end of class, tell them some interesting stories and funny quotes. Make them laugh. Tell them some half stories and let them be present in the next class for listening moral of the story. They will be excited to join the next class.
Please feel free to agree, disagree and share your valuable reactions in the comments.