Are you looking to share your experience with a business on Google, but prefer to keep your identity anonymous? So, If you are a business or business user looking to know how to leave a Google review, you are at the right place.
Google reviews are an important factor in the growth of any local business. Whether you want to give honest feedback without revealing your name, or simply value your privacy, leaving an anonymous review on Google can be a great option.
Can You Leave an Anonymous Review on Google?
No, you can't leave an anonymous review on Google because Google asks every customer/user to sign in with their Google account before leaving a review publicly. Your Google review always appear publicly with your profile name and picture since May 28, 2018. But there are alternate ways available to hide your identity.
So, it is no longer possible to post anonymous Google reviews. In addition, Google has also deleted anonymous reviews that were posted in the back history.
Now, the Google review you write appears on all Google services across the web, like the Maps app and the Search engine.
Why Google Removed Anonymous Review Option?
It's very logical that Google disabled anonymous reviews to protect businesses. Here are some possible reasons why Google has taken this step:
1. To Combat Fake Reviews
Anonymous reviews are more difficult to verify, and there have been instances where businesses have been unfairly targeted by fake negative reviews from anonymous users. If anonymous reviews were allowed, no one can stop leaving fake negative reviews from competitors.
This could help to reduce the number of reviews that are posted by fake or fraudulent accounts, which can damage the reputation of businesses and mislead potential customers.
2. For Authenticity and Reliability
It is a way for Google to improve the authenticity and reliability of its review system. By removing the anonymous review option, Google may be able to increase the authenticity and reliability of its reviews by requiring users to provide their real names when leaving feedback.
3. To Encourage Accountability
Another possible reason for removing anonymous reviews is to promote accountability among users. When users leave a review under their real name, they may be more likely to provide constructive feedback that is helpful to both the business and other customers.
By promoting accountability, Google may be able to create a more productive and positive review culture.
4. For Transparency
Removing the anonymous review option is a way to encourage transparency and protect the privacy of both customers and businesses.
Now the question is: Is it still possible to Leave an Anonymous Review on Google? If yes, how can someone post a review without exposing his/her identity?
Below are some possible ways to leave a review without showing your identity to the public.
Check Also: Best Places to Buy Google Reviews for Your Business
Alternate Ways to Be Anonymous
Although it may seem challenging at first, understanding what steps to take can make a seemingly difficult task much simpler. You can try these smart methods to keep your identity private even if you leave a positive or negative review on Google Maps.
1. Change Your Name on Google
The simplest method is to update your Google account with your new first and last name. Changing your first name to a nickname or removing the last name completely, are some options.
All you have to do is go to your Google account and then click on the "Manage your Google Account" option. On the next page, click on "Personal Info", and then you will see your first and last names. Just update it and post your review.
Tip: Don't use the "Anonymous" name as your real name. It would lead to suspicious activity.
If you leave a review with an anonymous word in your name, the business you're reviewing can flag it. In this way, Google can remove your review and even can suspend your account.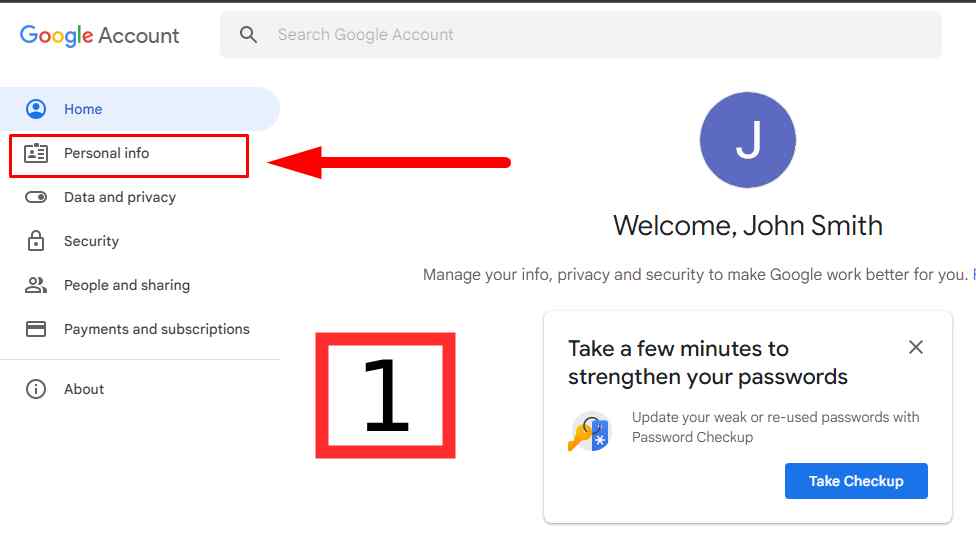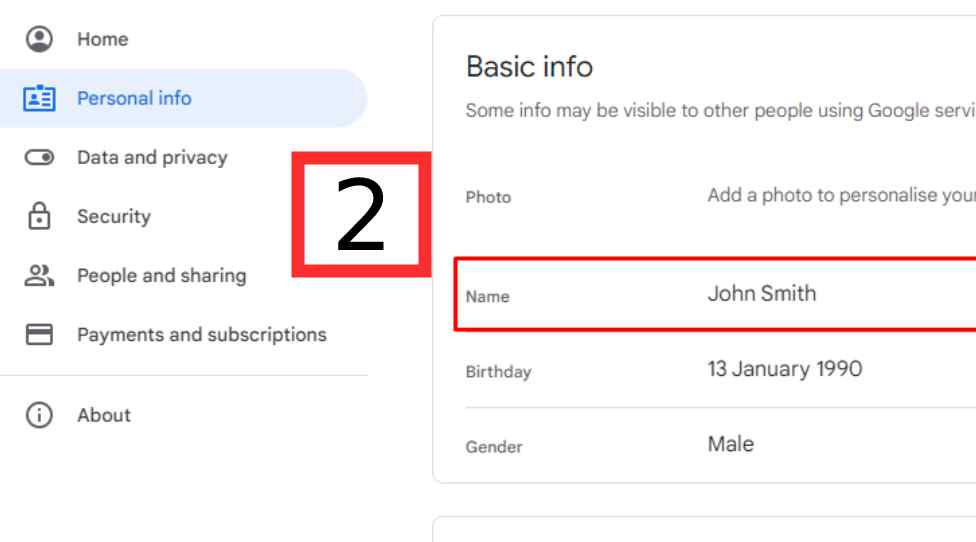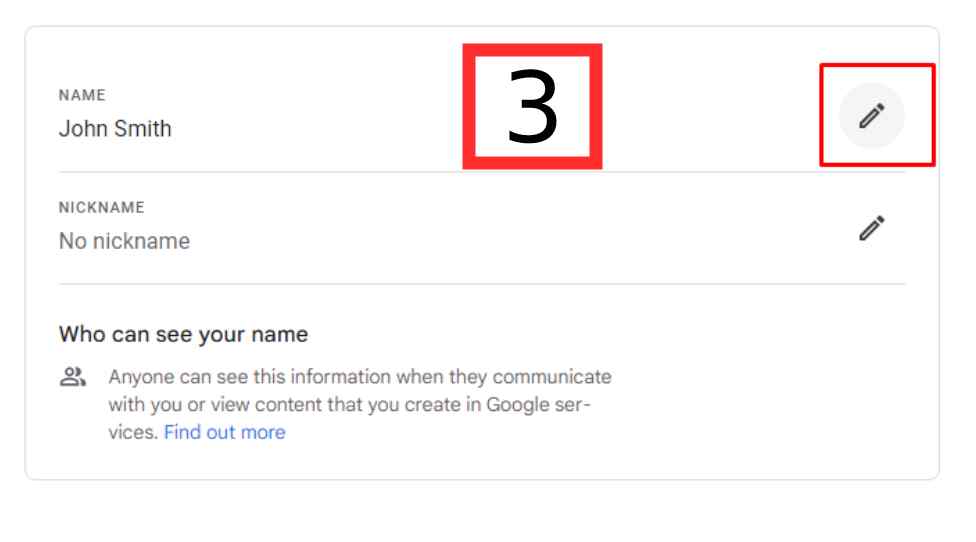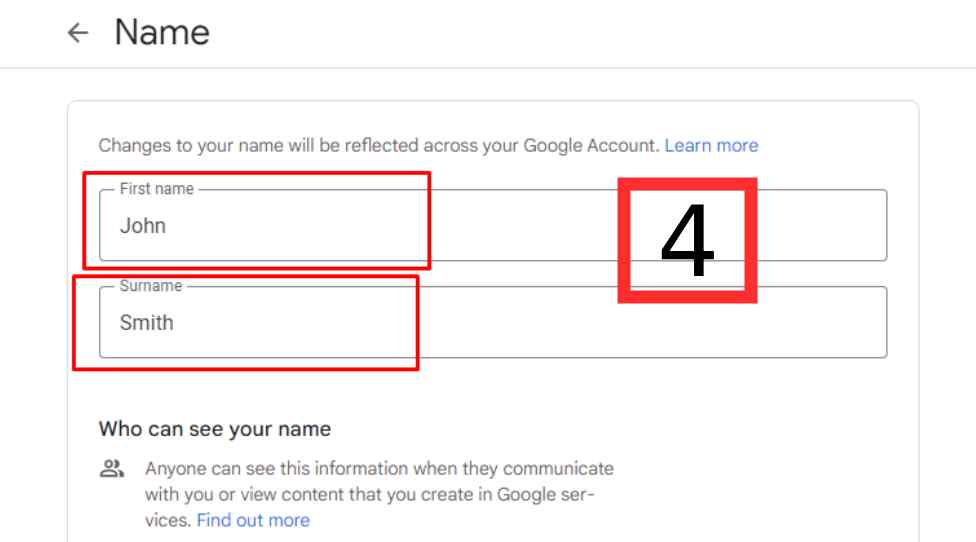 2. Use a Separate Account
When you leave a review on Google, the platform requires you to provide an email address. If you are concerned about privacy, you can create a separate email address that is not linked to your real name, and use that address to leave your review.
3. Use a VPN
It is also important to note that Google will still be able to see your IP address if you use the above method to change your Google profile name. So, this won't completely make you anonymous. A VPN (a virtual private network) can help to mask your IP address, which can make it more difficult for Google to track your online activity.
It's important to note that while these methods can help to protect your anonymity, they may not be foolproof.
Can a Google Review Be Traced?
Yes, in some cases a Google review can be traced back to the person who left it, even if they attempted to remain anonymous. When you leave a review on Google, the platform collects information about your device, location, and IP address.
This information can be used to identify you, especially if you leave other reviews or use the same device to access other Google services.
In addition, if a business owner suspects that a review is fake or violates Google's policies, they can flag the review and request that Google investigates it. If Google determines that a review violates its policies, it may remove the review and take action against the account that left it.
It's important to remember that Google takes user privacy seriously and will not release the identity of a user without a court order or other legal requirements.
Your Relevant Queries:
Can you Leave a Google Review Without a Full Name?
No, it is not possible to leave a Google review without providing a full name. Google requires users to provide a first and last name when leaving a review, along with their email address.
Can you Tell Who Left a Google Review?
If a user leaves a Google review using their real name, it is possible to identify who left the review. The name of the user who left the review will be displayed alongside the review on Google.
Is it Illegal to make Fake Google Reviews?
Yes, it is illegal to make fake Google reviews. Creating fake reviews violates Google's policies and is also considered a form of false advertising. In some countries, including the United States, it is also illegal and can result in fines and legal action.
How to Make my Google Maps Review History Private?
You can restrict your published contributions and posts on Google Maps by updating your profile settings.
On your Android phone or tablet, open the Google Maps app Maps.
In the top right, tap your profile picture.
Tap Settings and then Personal Content and then Profile Privacy
Use this switch to make your profile restricted.